We don't just feature the same handful of trains you find on other sites. We've gone out of our way to cover trains and train subjects that have been ignored for far too long. We even take you to festivals, special events and museums that celebrate America's long love affair with the historic steam train.
Browse our online catalog! Use the Sort by to find the DVDs you're looking for. You can also Search products in the search box to your right by entering a word or number (frisco, 261, etc.) Click on the DVD covers for full descriptions and video preview. Some items are available in money-saving Combo Sets. We accept all major credit cards. Payment by check can also be made.
Friend us on Facebook for exclusive sales and offers. Join our newsletter for the latest from the tracks.

261 In The Red River Valley
1801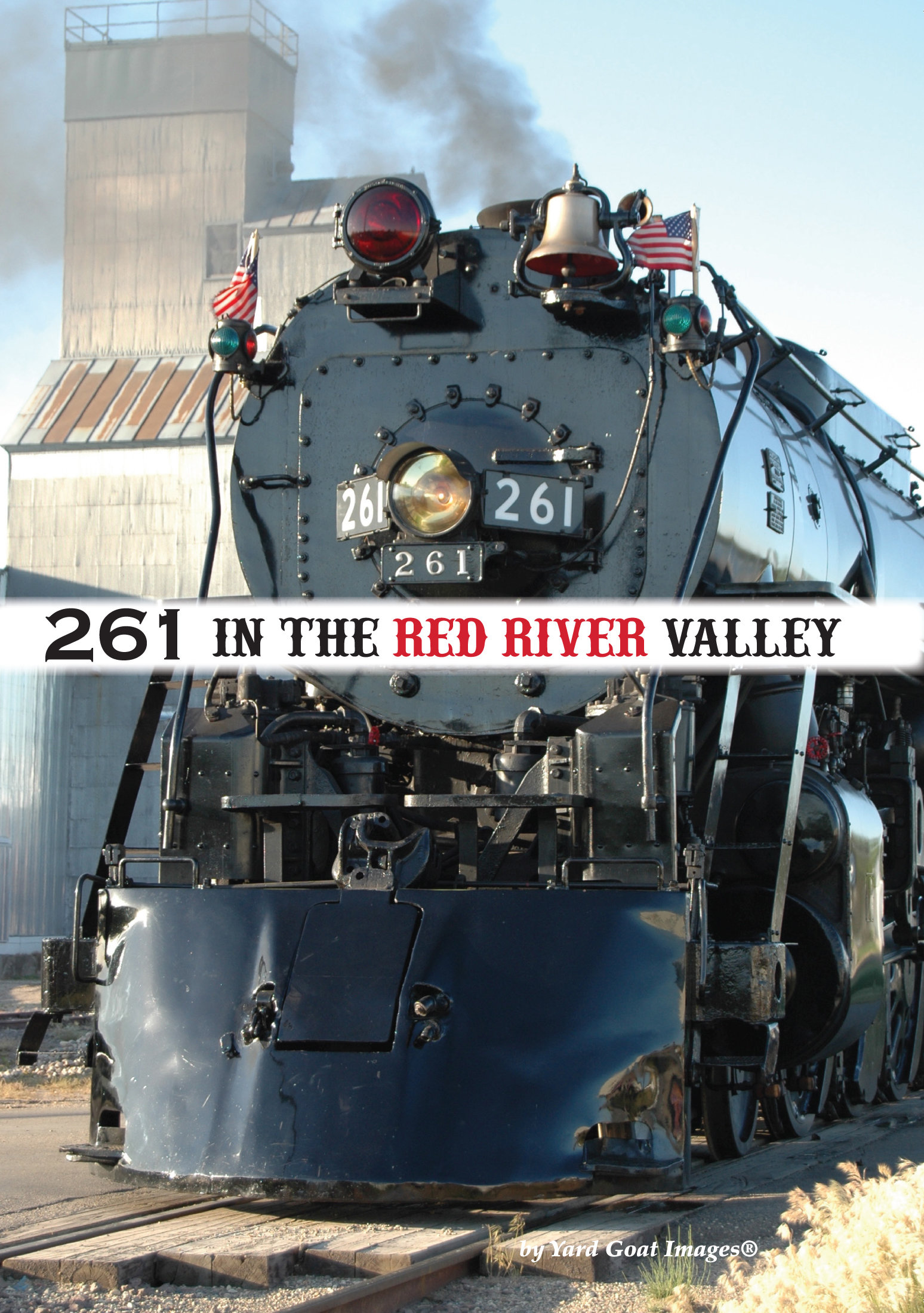 In the summer of 2017, Milwaukee Road 261 traveled from Minneapolis to Breckenridge, Minnesota to take part in the 30th anniversary of regional railroad Red River Valley & Western. RRV&W operates nearly 500 miles of former Northern Pacific and Great Northern routes in North Dakota. On its 30th anniversary, the railroad invited the Friends of the Milwaukee Road 261 to operate special excursions over parts of its system.
Our program covers the equipment moves on BNSF trackage to and from Breckenridge without passengers, plus four sunny days featuring multiple trips over several different lines of the RRV&W. Several of these excursions were during evening hours, resulting in stunning lighting on some of North Dakota's longest days of the year.
We also take a side trip to nearby Dalton, Minnesota for a special visit to the Lake Region Pioneer Threshermen's Association, where we see their 1914 steam locomotive in operation.
This was new territory for 261 - great weather and long summer days make this one of the most memorable 261 adventures ever!
Captured with tripod-mounted HD cameras - 84 minutes - Organized by chapters - Minimal narration

Milwaukee Road 261 In The Red River Valley from Yard Goat Images on Vimeo.
$25 In stock