We don't just feature the same handful of trains you find on other sites. We've gone out of our way to cover trains and train subjects that have been ignored for far too long. We even take you to festivals, special events and museums that celebrate America's long love affair with the historic steam train.
Browse our online catalog! Use the Sort by to find the DVDs you're looking for. You can also Search products in the search box to your right by entering a word or number (frisco, 261, etc.) Click on the DVD covers for full descriptions and video preview. Some items are available in money-saving Combo Sets. We accept all major credit cards. Payment by check can also be made.
Friend us on Facebook for exclusive sales and offers. Join our newsletter for the latest from the tracks.

Steam to the Grand Canyon
5 - GrandCanyon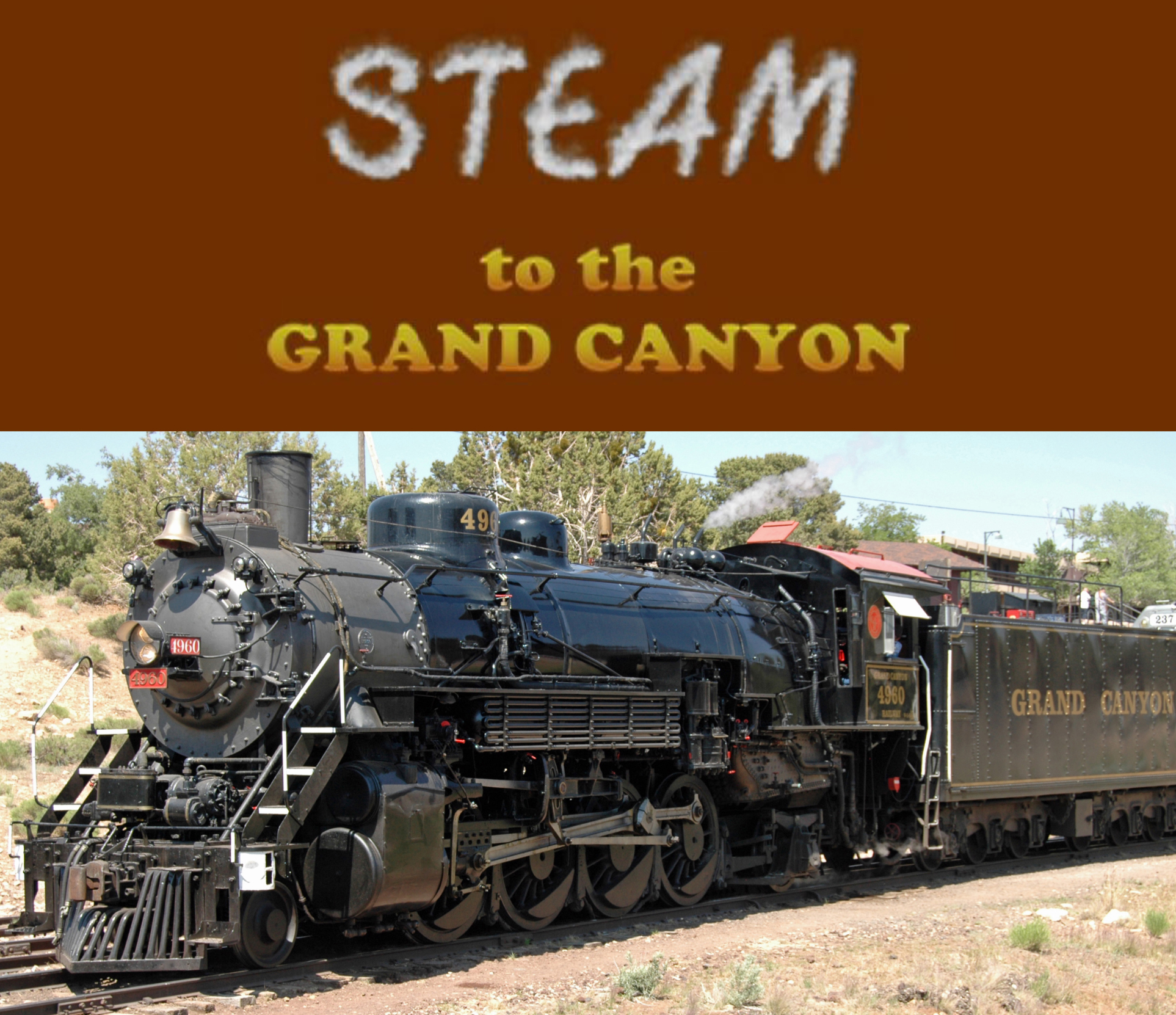 Travel with us to the grand Canyon with 4960! We capture this former CB&Q 2-8-0 in the early morning bringing the train to the Williams, AZ depot and on its journey to the Grand Canyon. At Grand Canyon Village we watch as the locomotive is serviced in an "out of the way" location and returned to the train. On the way back to Williams we catch the train departing the Canyon and again at Red Lake, plus evening switching at the Williams yard.
The running time is approximately 24 minutes. Also included on this DVD - over 28 minutes of Previews!
You can also rent or buy this program here -> VIDEO ON DEMAND

$6 In stock