We don't just feature the same handful of trains you find on other sites. We've gone out of our way to cover trains and train subjects that have been ignored for far too long. We even take you to festivals, special events and museums that celebrate America's long love affair with the historic steam train.
Browse our online catalog! Use the Sort by to find the DVDs you're looking for. You can also Search products in the search box to your right by entering a word or number (frisco, 261, etc.) Click on the DVD covers for full descriptions and video preview. Some items are available in money-saving Combo Sets. We accept all major credit cards. Payment by check can also be made.
Friend us on Facebook for exclusive sales and offers. Join our newsletter for the latest from the tracks.

The Chippewa Valley Railroad
EXPRESS 1517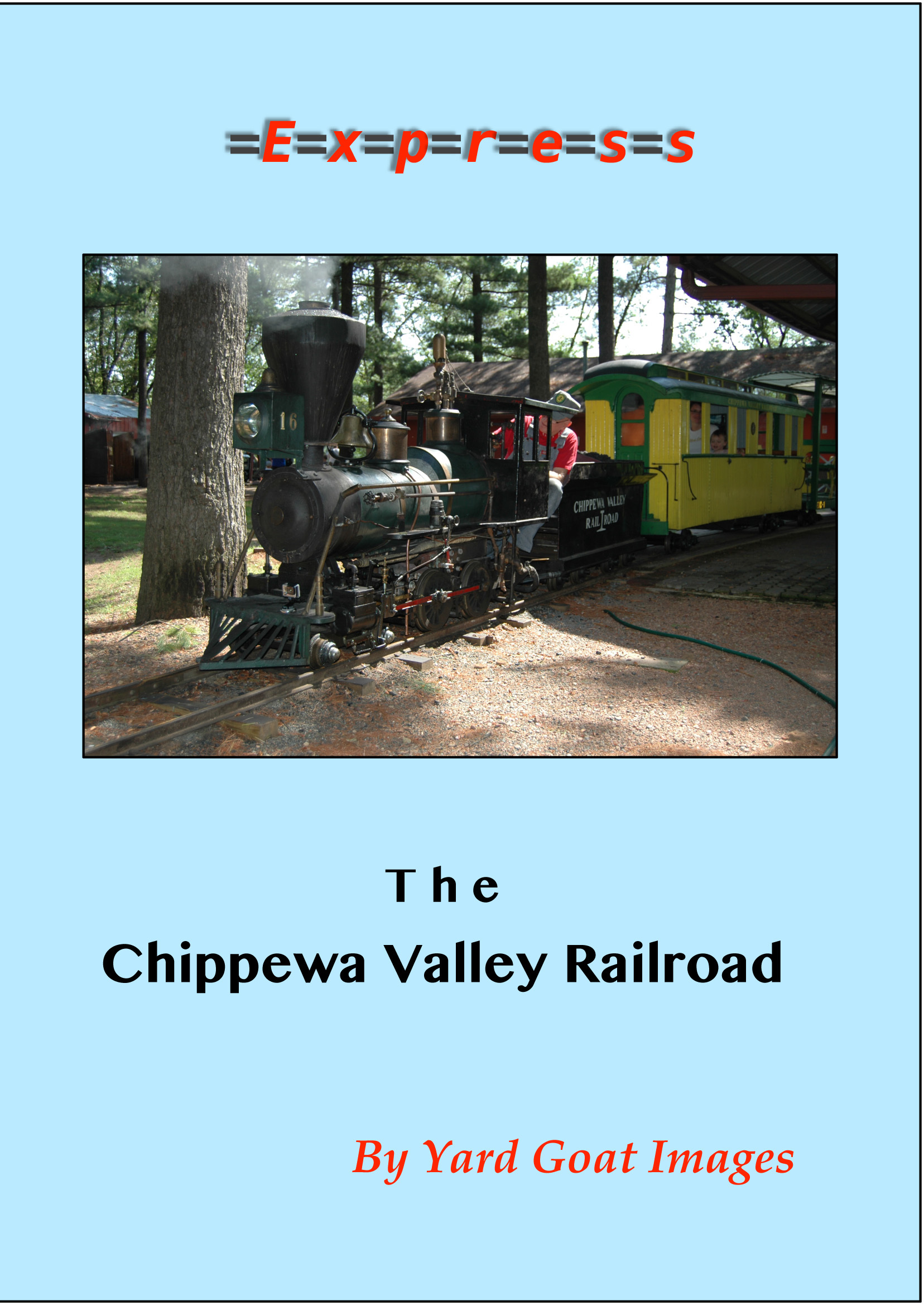 The Chippewa Valley Railroad is a miniature railway which operates on a half mile of 16 inch track in Eau Claire, Wisconsin. The line meanders through picturesque Carson Park, high above Half Moon Lake. The railroad is operated by the all-volunteer Chippewa Valley Railroad Association. Since 1973 the non-profit group has planned, constructed, and operated this "Grand Scale" line.
Motive power is provided by two heritage 4-4-0 steam locomotives and a General Motors inspired diesel unit. A variety of rolling stock includes historic wooden cars built long ago by the Sandley Light Railway Equipment Works in Wisconsin Dells. Trains operate in two directions on busy days thanks to a short section of passing track at the depot.
The group has built an attractive depot and a six-stall roundhouse with a hand-operated turntable. Also on the property is the former Eau Claire interlocking tower, which was donated to the Chippewa Valley Railroad Association by the Chicago North Western Railroad.
Our program was recorded over two sunny days with the helpful cooperation of the volunteers, who graciously provided some variety for this program by running doubleheaded steam and the diesel train one day and two steam trains and the diesel train the next day! A continuous stream of happy passengers kept the trains running one after another.
People from many generations will find much to like at the Chippewa Valley; a bit of history, the sound of steam locomotives, and the enjoyment of a relaxing ride through the park on this remarkable miniature railroad.
Captured with multiple tripod-mounted and train-mounted HD cameras - Running time approximately 61 minutes - Minimal narration
This Yard Goat Images EXPRESS DVD is shorter and specially priced. Order your copy today!
$16 In stock