We don't just feature the same handful of trains you find on other sites. We've gone out of our way to cover trains and train subjects that have been ignored for far too long. We even take you to festivals, special events and museums that celebrate America's long love affair with the historic steam train.
Browse our online catalog! Use the Sort by to find the DVDs you're looking for. You can also Search products in the search box to your right by entering a word or number (frisco, 261, etc.) Click on the DVD covers for full descriptions and video preview. Some items are available in money-saving Combo Sets. We accept all major credit cards. Payment by check can also be made.
Friend us on Facebook for exclusive sales and offers. Join our newsletter for the latest from the tracks.

The Last Train to Christmasville
1316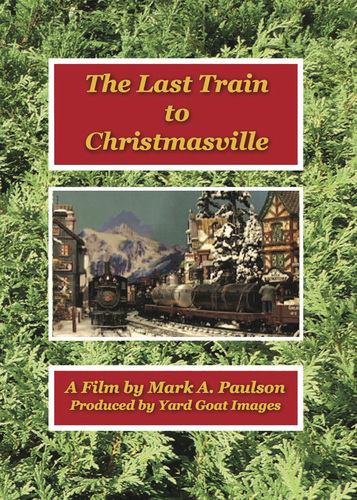 The Last Train to Christmasville is a whimsical story about an imaginary town, the happy villagers, and the trains and trolleys they relied upon to keep them connected with the outside world.
Was this really the last train to Christmasville? What happened on Christmas Eve that put the celebration in jeopardy?
The story is told through the eyes of videographer Mark A. Paulson, complete with special effects, holiday-themed music and real locomotive sounds. We hope the DVD and the included four page storybook will become a new holiday tradition to share with the children in your life.
$15 In stock